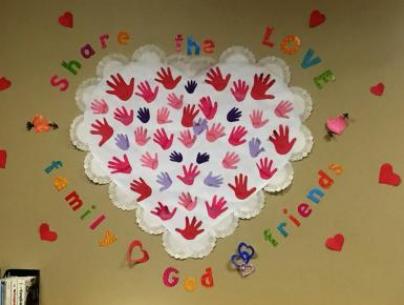 MISSON STATEMENT

Grow With Us Child Center, as a ministry of Immanuel Lutheran Church, operates with the mission of enriching the faith and lives of the families we serve. We endeavor to forward our mission by providing quality Christian child care in a safe environment and by providing age-appropriate, play-centered activities
to enhance the spiritual, social/emotional, cognitive, and physical growth of all children. Our partnership with parents in guiding their children to reach their full potential as God's children is critically important to our mission.


GUIDING PRINCIPLES

To guide the mission of Grow With Us Child Center in providing a quality Christian child care for families of our community, the following principles govern all involved in the operation of our center:
We consider each child to be a gift from God and, therefore, caregivers continually seek to nurture the child and support the parent.

We believe that it is essential to provide a safe and healthy environment for children, parents, and staff.

We strive to provide developmentally and age-appropriate activities for the physical, emotional, and intellectual growth of each child.

As a ministry, we present and practice Christian values through faith-modeling, prayers, songs, Bible stories, and special events.

We believe that we must have a professional staff that works together as a cohesive team by cooperating, communicating, and supporting each other to achieve individual and mutual goals.

In support of our staff, we provide for and encourage continual development and evaluation for their professional and personal growth and for sustained quality in our child center.

We will continually strive not only to meet, but to exceed the criteria for a licensed and accredited agency wherever possible.