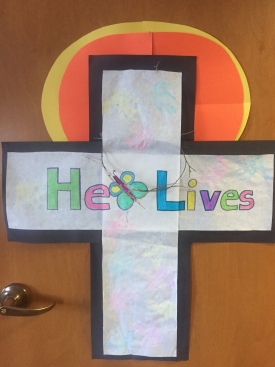 The toddlers here at Grow With Us Child Center have a very busy schedule, full of routine and new learning experiences!
In the morning we say a simple prayer before we eat breakfast. When breakfast is over it is time for "free-play" and a choice of either art or sensory experience! In the afternoon we gather in the soft play area to have "Bible Time" and flannel stories with Miss April. When Bible time is over we always finish with a prayer thanking God for the things he has given us today.
We enjoy our time learning with Miss April and Miss Anika and can't wait for our next fun learning adventure!