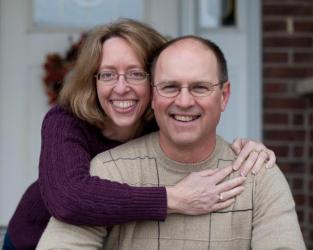 Stephen R. Schlicht

Pastor
"Pastor Steve" has been our pastor at Immanuel since June of 2001.
He began serving the Lord as a pastor after graduating from Wisconsin Lutheran Seminary in 1984. God first called him to serve St. Paul's Lutheran Congregation in Morris, Minnesota for seventeen years before calling him to serve us.
His wife Kathy is a RN. They are blessed to have four adult children, four children-in-law, and seven grandchildren.
Contact him by email at treefammor@cs.com; or by calling or texting his cell at (920) 209-3116!